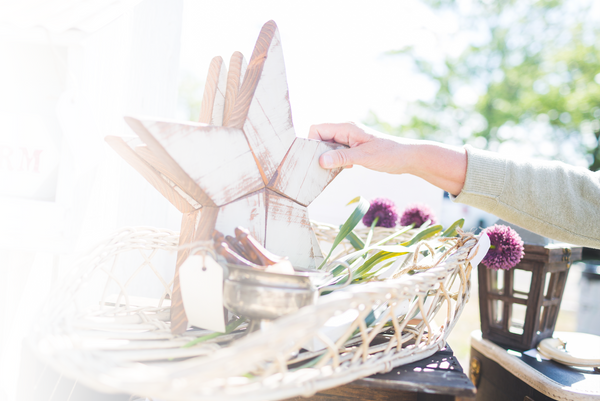 Apply to be a vendor
Are you an amazing vintage seller, talented maker, or owner of a mouthwatering mobile boutique? We're always looking for creative, friendly, & fun new vendors.
apply to be a vendor
1
Hobnob Market does not include direct sales like Scentsy, Paparazzi, Pampered Chef etc.
2
We allow only a very small amount of wholesale items - no more than 10% of your booth. And we ask that the wholesale goods primarily be accessories to a purchase. For instance, a selection of flower stems to fill your handmade containers.
3
High quality merchandise & eye-catching booth displays are very important to us. We love to see all sorts of heights, layers, & textures - go big!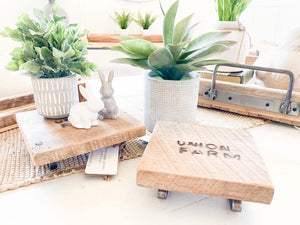 Handmade Goods
Do you make stylish handmade goods with a vintage edge? We're searching for makers whose work is strong both artistically and technically and who have lots of creative display ability.
apply now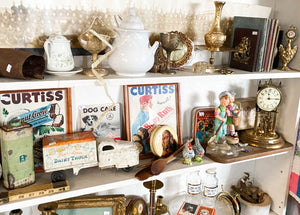 Vintage Vendors
Are you someone who loves to find the best and most unique vintage finds and then display them with an artistic eye? If you spend hours combing auctions, estate sales, and flea markets for the best of the best in vintage then we'd love to hear from you.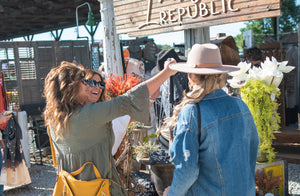 Boutiques
Does fashion = life in your world? Do you always know the hottest trends and how to add them into your look without becoming a fashion victim? We want your boutique if you have a terrific eye an amazing brand, & can style the heck out of 10 shoppers at once.
Selling at Hobnob Market
We're an easygoing market (no drama here) but we do look for certain types of goods and we choose vendors based on both the assortment and style of their merchandise as well as personality. We seek out friendly, fun-loving, smiling vendors who can help make the market a very happy place to be.